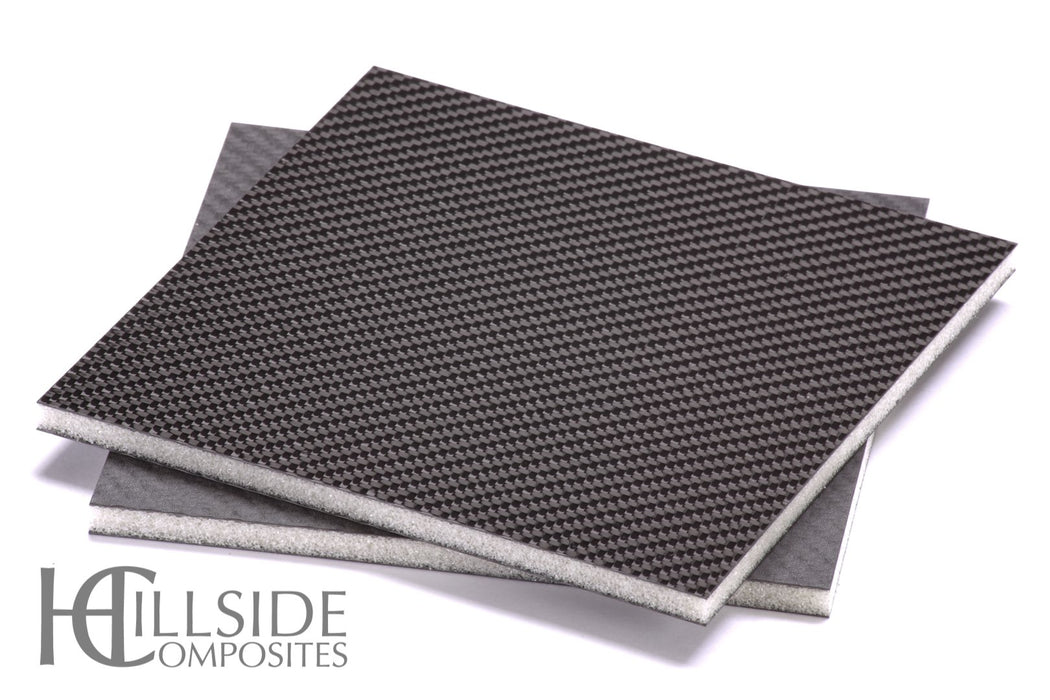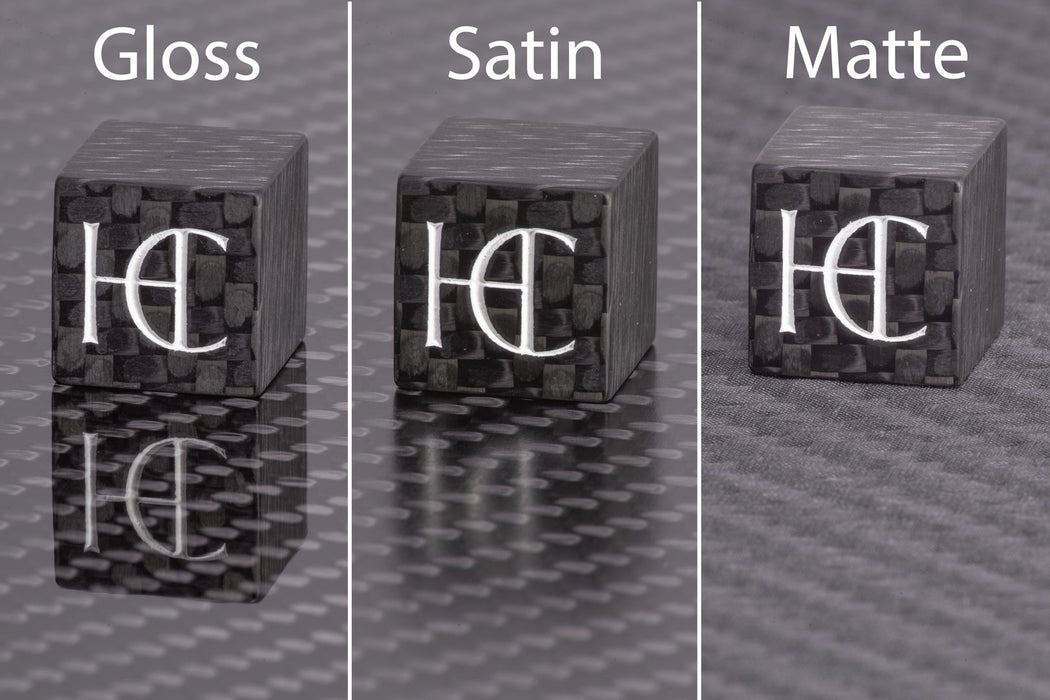 Quasi Isotropic Carbon Fiber Foam Core Panel
Cored panels with thin face sheets of carbon fiber dramatically increase panel stiffness with very little added weight. The core keeps the carbon fiber skins separated like the web of an I-beam, and the skins function as I-beam flanges. As a result, bending stiffness is drastically increased by increasing the thickness of the core. These panels are made using Gurits premier structural foam core, designed for components under high dynamic loading. We adhere the skins to the foam in the same process that wets out the fibers, resulting in a panel where the skins are cross linked with the epoxy bond line. In addition, our manufacturing process effectively eliminates trapped air. All together, this approach results in extremely strong, tough, and stiff panels. These panels leave the mold with a beautiful high gloss surface on one side and a matte finish on the other side for bonding. Made in the USA.
Panel Specifications

Panel Length and Width Tolerance: -.06 + .06"
Panel Thickness Tolerance: ±.030"
Fabric: Carbon Fiber
Weave: 2x2 Twill
Core Type: Gurit Corecell M80
Fiber Types: Hexcel AS4 3k.

Epoxy: PRO-SET INF-114, INF-213.
Glass Transition Temperature Tg Onset: 177°F (81°C)
Stacking Sequence: Standard foam core panels have cskins that are made using woven 2x2 twill carbon fiber fabric with fibers oriented at 0 and 90 degrees, whereas the quasi isotropic foam core panels have skins that are made using alternating layers of 0/90 and ±45 carbon fiber fabric. All of our panels are symmetric and balanced for superior flatness and predictable mechanical characteristics. Please contact us for specific stacking sequences.
Design Guides and Data Sheets
Standard vs. Quasi-Isotropic vs. Uni-Directional Carbon Fiber Plate
Hexcel AS4 Carbon Fiber Data Sheet
PRO-SET INF-114, INF-213 Epoxy Data Sheet
Gurit Corecell M80 Data Sheet